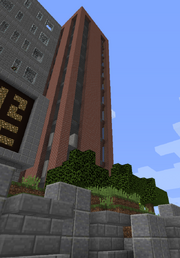 Saltico Incorporated was a company that used to produce 100% organic salts, as well as red pepper and golden apples. Every time Penstubal was salty, salt would be produced from his body, and when he didn't salt the company's stocks would collapse. This grossed most people out and they refused to buy Saltico products. It went bankrupt on July 4th, 2016 because of low sales and the bigger popularity of their main competitor, Puma Salts and was forced to shutdown the same day.
On 22 April 2017, after months of work, New Dank Salts Incorporated was established with its headquarters in former Saltico HQ in Woodland.
Ad blocker interference detected!
Wikia is a free-to-use site that makes money from advertising. We have a modified experience for viewers using ad blockers

Wikia is not accessible if you've made further modifications. Remove the custom ad blocker rule(s) and the page will load as expected.